Since starting this blog, I've found a wonderful community on twitter that shares my immense love of children's literature. I've been trying to become more involved online, but it is hard when I barely have time to write, let alone go through the tons of messages that get posted every day. I try to not just troll the site, but I know I'm not as present a commenter as others. That said, I've joined up in a few challenges that are starting since it is the New Year.
First, is the Nonfiction Picture Book challenge hosted by Alyson Beecher at KidLitFrenzy. The idea behind this is to create a goal of non-fiction picture books to read throughout 2014. I'm giving myself a goal of 50. Alyson has suggest blogging about them on Wednesdays, so look forward to those blog posts. I told J about this challenge and she got right into it and ran upstairs to get a book. We also went to the library today and picked up some great books. I'm going to write the posts ahead of time and schedule them, but I will also be keeping track of the books at Goodreads with a list tagged #nfpb2014. If you want to join in, go to KidLitFrenzy.
The next challenge that I decided to join up with is the 300 picture books in 2014, hosted by Child Led Chaos. This has you count the number of picture books that you read in a year. Since we read many books over and over, you only count each book once. For example, right now E is having me read Corduroy to her every night. That counts as one out of 300. There is a link-up happening on Saturdays and Sundays so this might be a regular Sunday post, but we'll have to see. I'm keeping track of everything on Goodreads at in a list titled 300in2014.
Separate from the books that J and I read together, I have joined in with the #virtualbookclub group on twitter to discuss a different chapter book each month. This group is mainly made up of educators and librarians, but I am going to see if I can float there as well. I have Billy Miller sitting on my nightstand waiting to be read, but I'm about halfway done with Flora and Ulysses. Out of order, but I should be able to get them both done on time.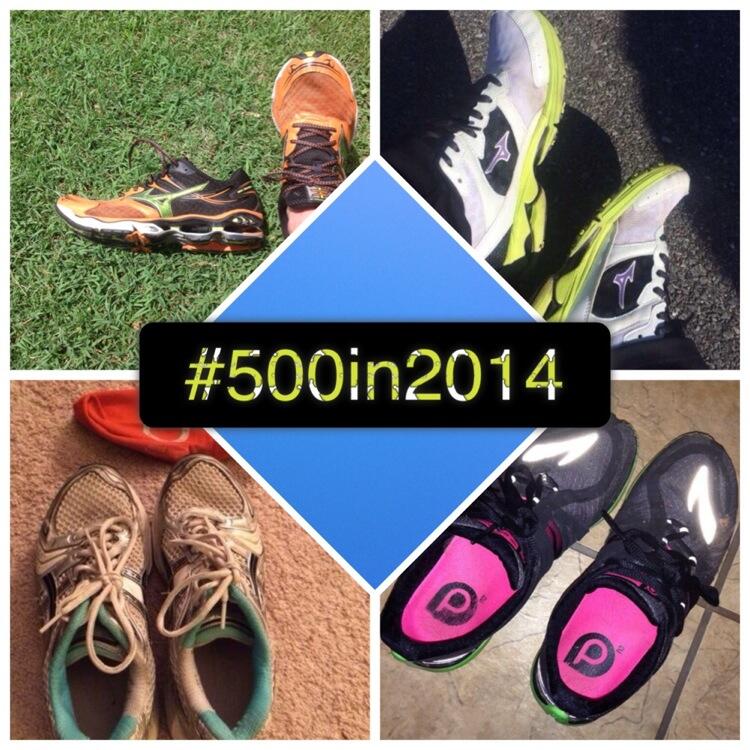 My final challenge has nothing to do with books, but I'm posting it here anyway. Crazy me has joined up with a group trying to log 500 miles a piece in 2014. I had been working on the c25k program and I like having goals to try and accomplish. I'm using nike+ to track my miles and doing my running outside. I'm not going to be getting very far until school starts up next week, but I'm excited about the prospect and like the idea of the twitterverse cheering me on.
Obviously, I like a good challenge and I also see this as a way to focus my writing. I'm looking forward to 2014 being a great year for this blog!